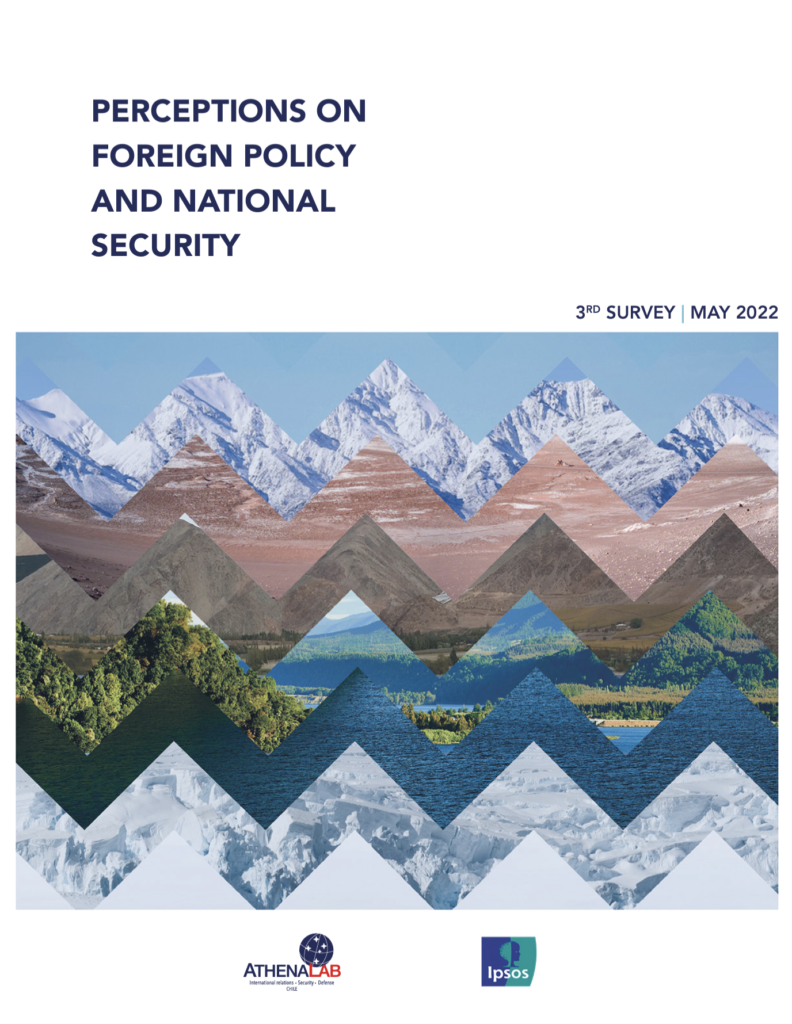 Since we began this survey three years ago, a pandemic has swept the world, a new political cycle has begun in Chile after social upheaval, and Russia has launched a war against Ukraine, the global repercussions of which are in full swing.
Deep down, all of the above speaks to us of disruptions that are taking place in a very short period of time and that test the response capacity of the authorities, but also of societies that, from one moment to the next, are seeing their security, welfare and development affected.
In its third version, the survey by AthenaLab and Ipsos shows that, despite living in a changing environment, Chileans seem to be clear about the foreign policy objectives that are considered a priority, the main national interests of the country and the threats that they face. It is important that there be continuity in this regard, because in the long run it is what allows State policies to be designed based on broad consensus.
Without anticipating the results, we could affirm that there is indeed widespread concern about the deterioration of security that Chile is experiencing as a result of transnational phenomena that cross borders and directly impact the country, but also due to armed violence that originates internally.
The positive side is that these perceptions about the challenges looming over Chile's territorial integrity do not seem to translate into nationalist positions aimed at closing the country. Rather, Chileans appear to seek proactive management of relations with the world and clearly identify partners that can be counted on, some of which even have a long history of friendship and cooperation that goes beyond commercial exchanges, such as Japan and the United Kingdom.
We hope that the information contained in this survey is of use to the new authorities taking the helm of foreign policy and to those building a new institutional framework for a tricontinental country like Chile, which has managed to transcend its small size and distance from the centers of power, thanks to a diplomatic and commercial insertion that, until now, can be considered successful. On the other hand, the above facts and many more teach us that disruptions are just around the corner, and it is essential that opportunities not be lost due to ideological approaches that overshadow the necessary pragmatism.
In a world of limited resources, it is imperative to articulate instruments of state power in an integrated manner to maximize the possibilities of promoting our values and prevent the risks they face from becoming threats.
May 25, 2022